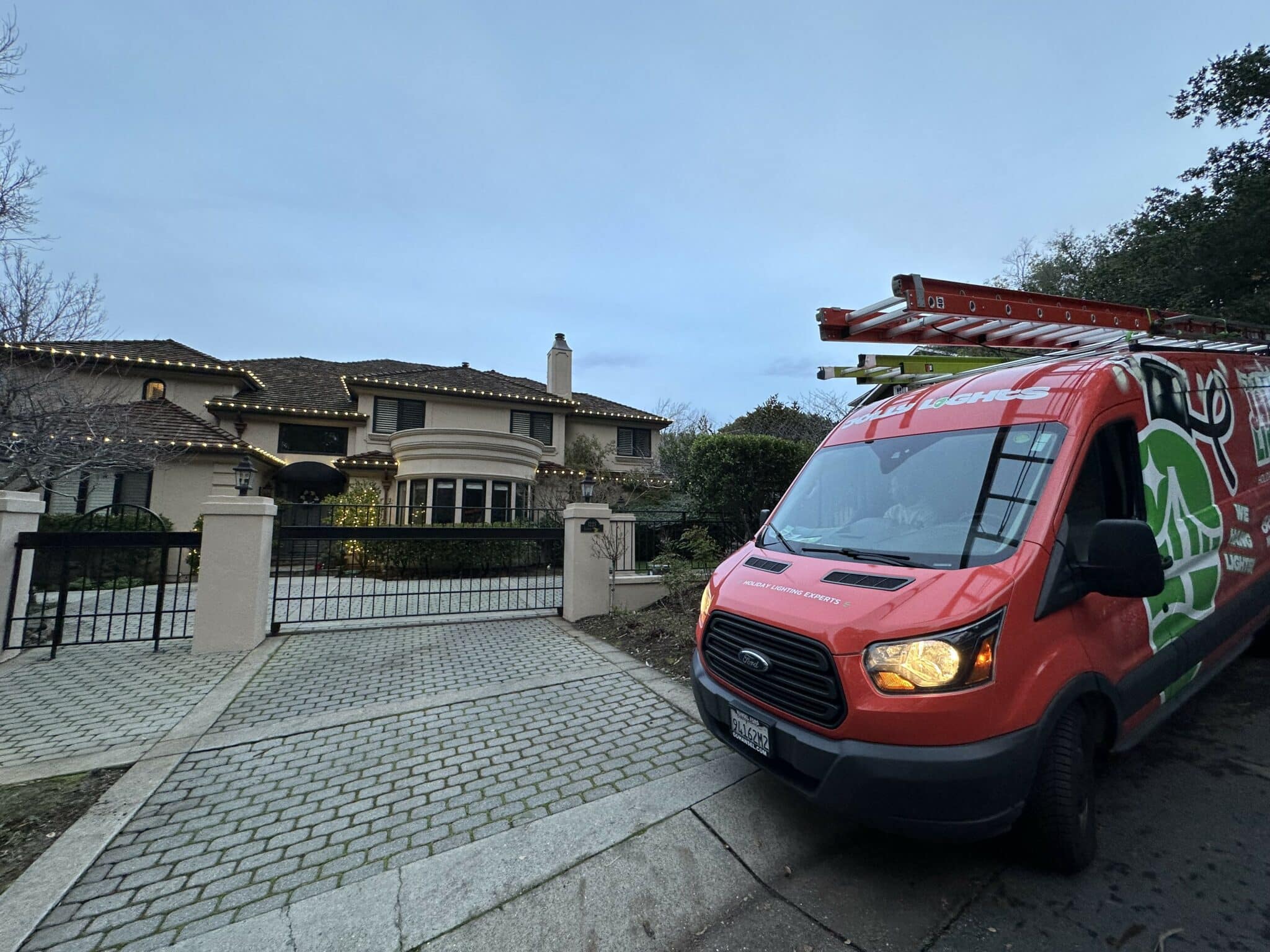 Hillsborough, CA is home to many luxurious neighborhoods and homes, and holiday lighting and décor are taken very seriously in the area. One unique aspect of decorating homes with Christmas or holiday lights in Hillsborough, is the use of high-end lighting products, such as specialty LED lighting, that you won't find at your local big box store. 
Professional Christmas lights are made with better materials, higher quality bulbs, and almost never fail. They are more energy-efficient than cheap lights, and they are durable and able to withstand harsh weather conditions. High-end Christmas lights have a superior design and are manufactured to meet high-quality standards for the ultimate customer satisfaction. At Jolly Lights, we offer better warranties, top-notch customer service and access to a wide range of holiday lighting that is not available on store shelves. Most of our products come from S4 Lights, the leader in the industry, but we have accounts with all the top manufacturers around the world.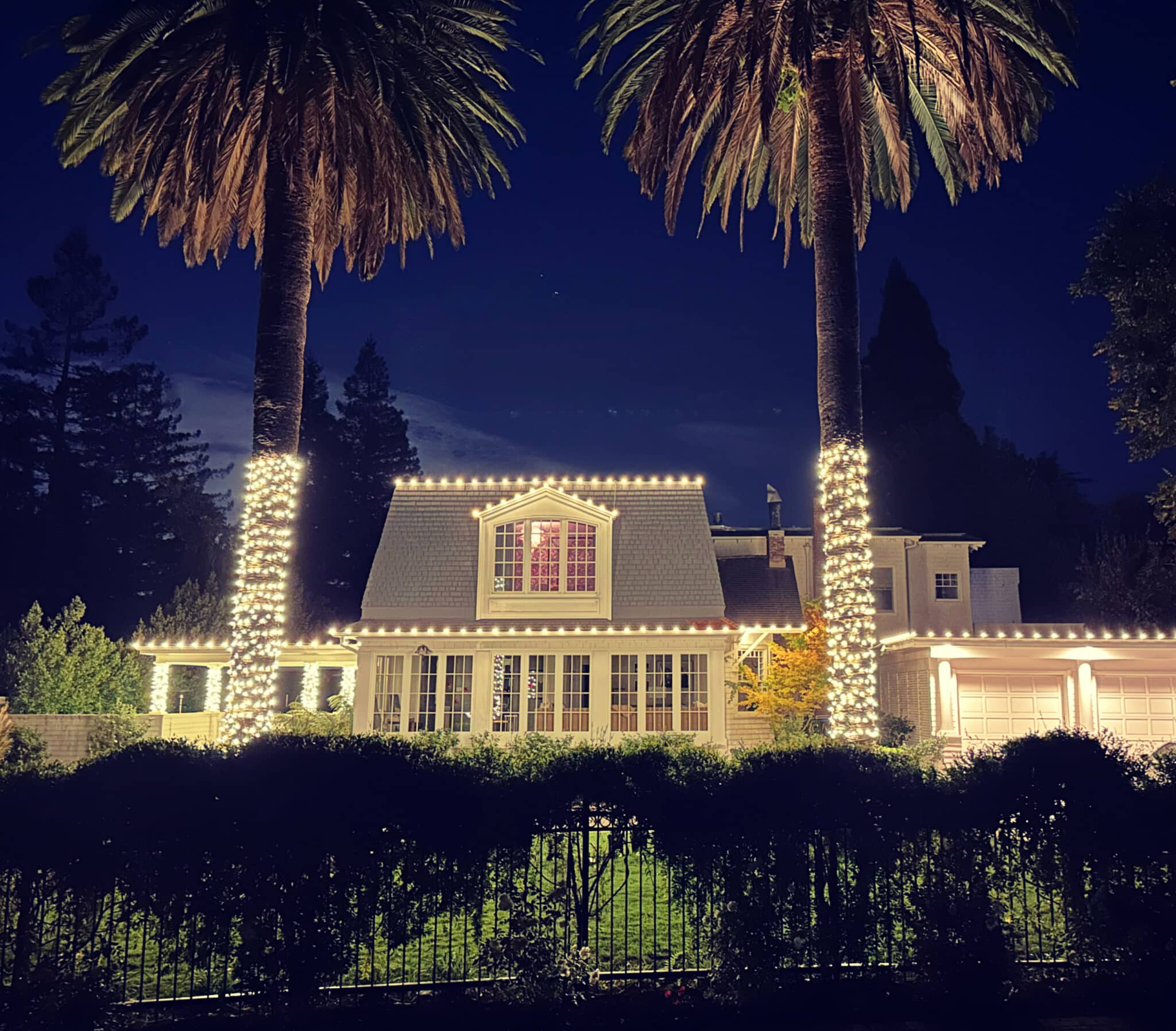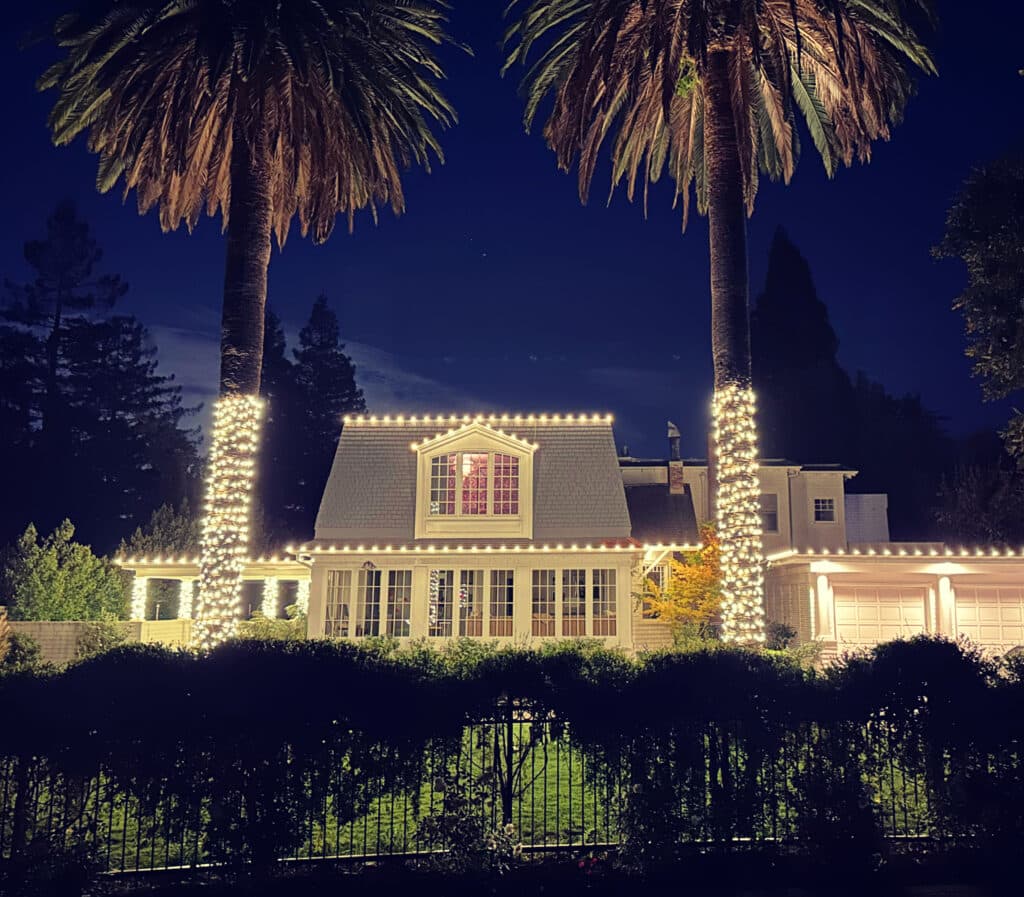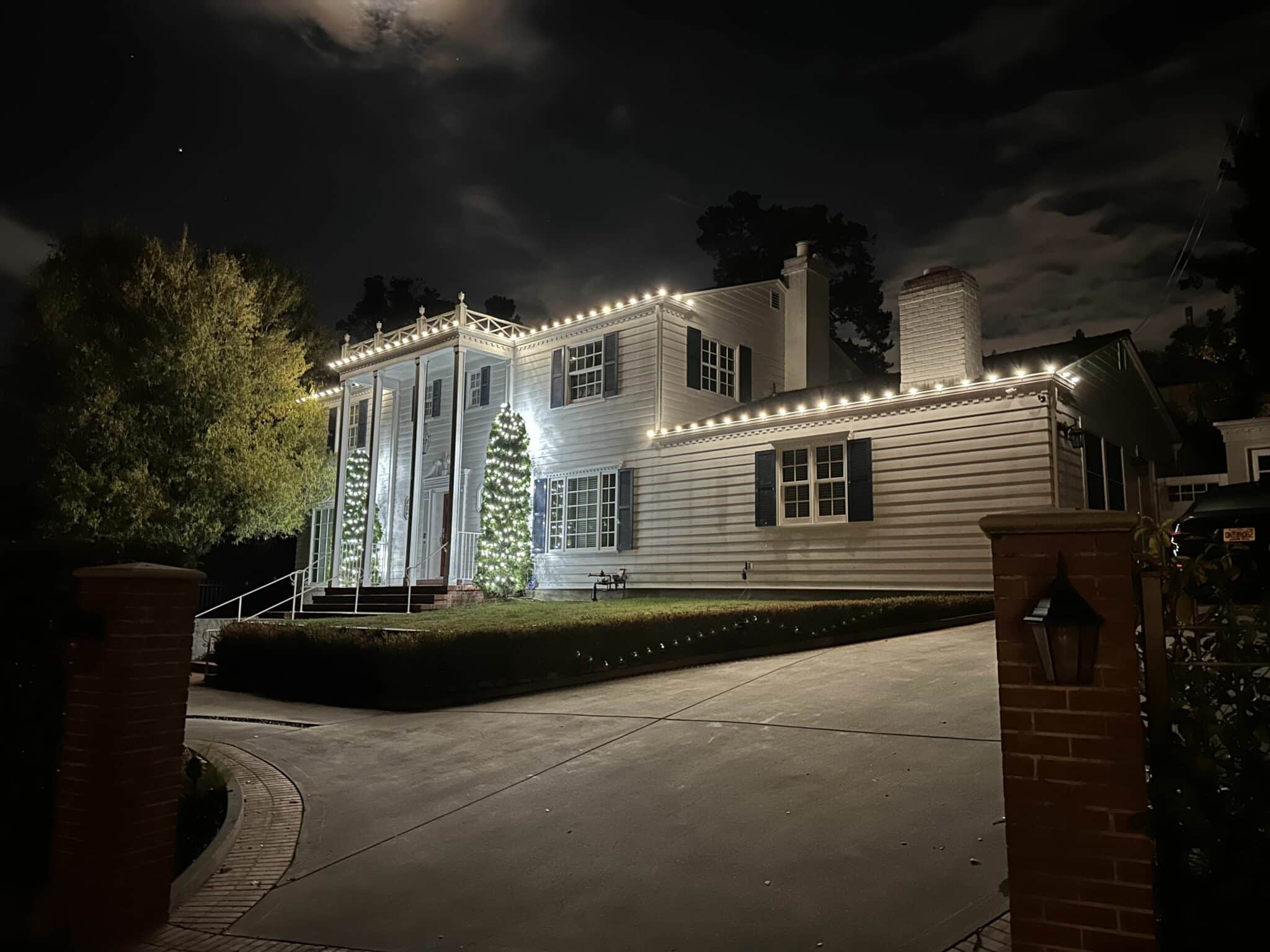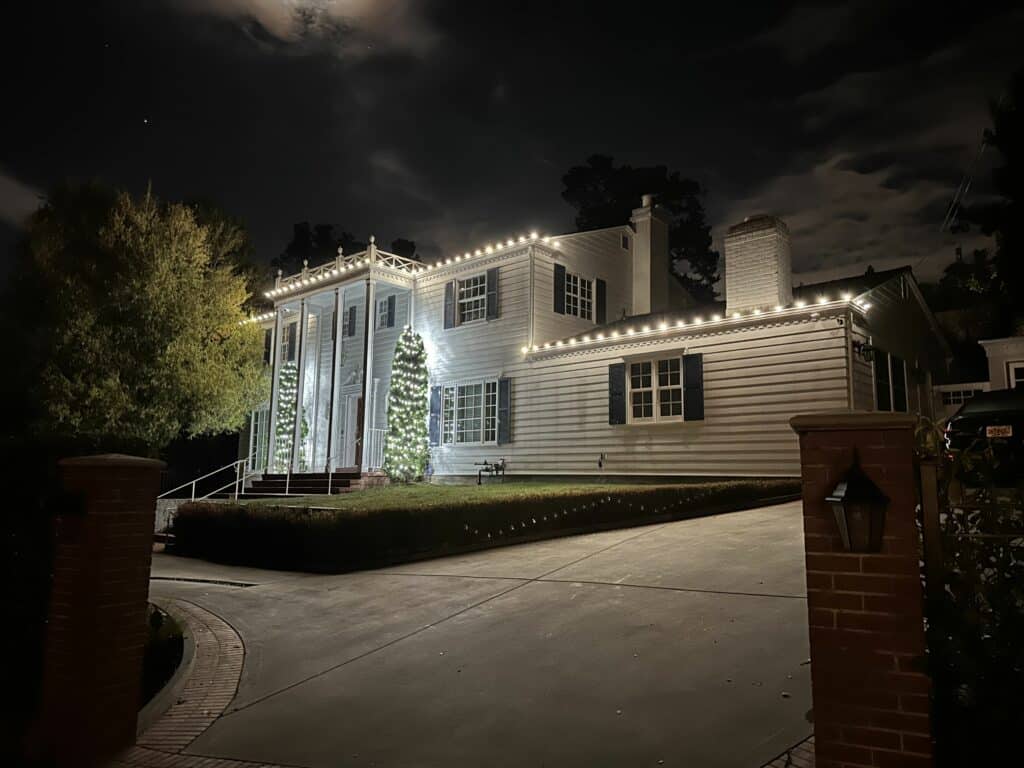 Many homeowners in Hillsborough use professional holiday lighting installers, like Jolly Lights, because we offer custom-designed displays that can be tailored to the homeowners' specific preferences and property characteristics. These displays are generally in shades of white or warm white, but we offer every color and pattern you can think of. Most homes feature elaborate lighting designs that include custom made light lines, intricate rooflines, balcony lighting, and high quality wreaths and garland. But for many homes, when using the appropriate professional grade products, less is more.
Another unique aspect of decorating homes with holiday lights in Hillsborough is the use of landscape and architectural lighting, which can be used to highlight the prominent features of the home and its surroundings. For example, lighting can be used to accentuate trees, gardens, fountains and other outdoor features. This can add an extra layer of ambiance and beauty to the overall holiday display.
Decorating homes with lights in Hillsborough is seen as a way to not only celebrate the holiday season, but also to showcase the beauty and elegance of the area's homes and surroundings. Some neighborhoods even have annual holiday decoration contests and tours, where residents can showcase their display for visitors to enjoy. The Hillsborough Beautification Foundation hosts 'Light Up the Town' each year, and it's always a magnificent success. 
Holiday decorations in any neighborhood, are a way to bring joy and light to the community during the holiday season, and reflect the unique personality and spirit of the area. If you're interested in making the most of the upcoming holiday season, please get in touch with Jolly Lights for a free quote and design consultation. We completely fill our schedule every year, so reach out as early as possible via phone, text, or email.
Links:
S4 Lights – www.s4lights.com
HBF –
www.hillsboroughbeautificationfoundation.org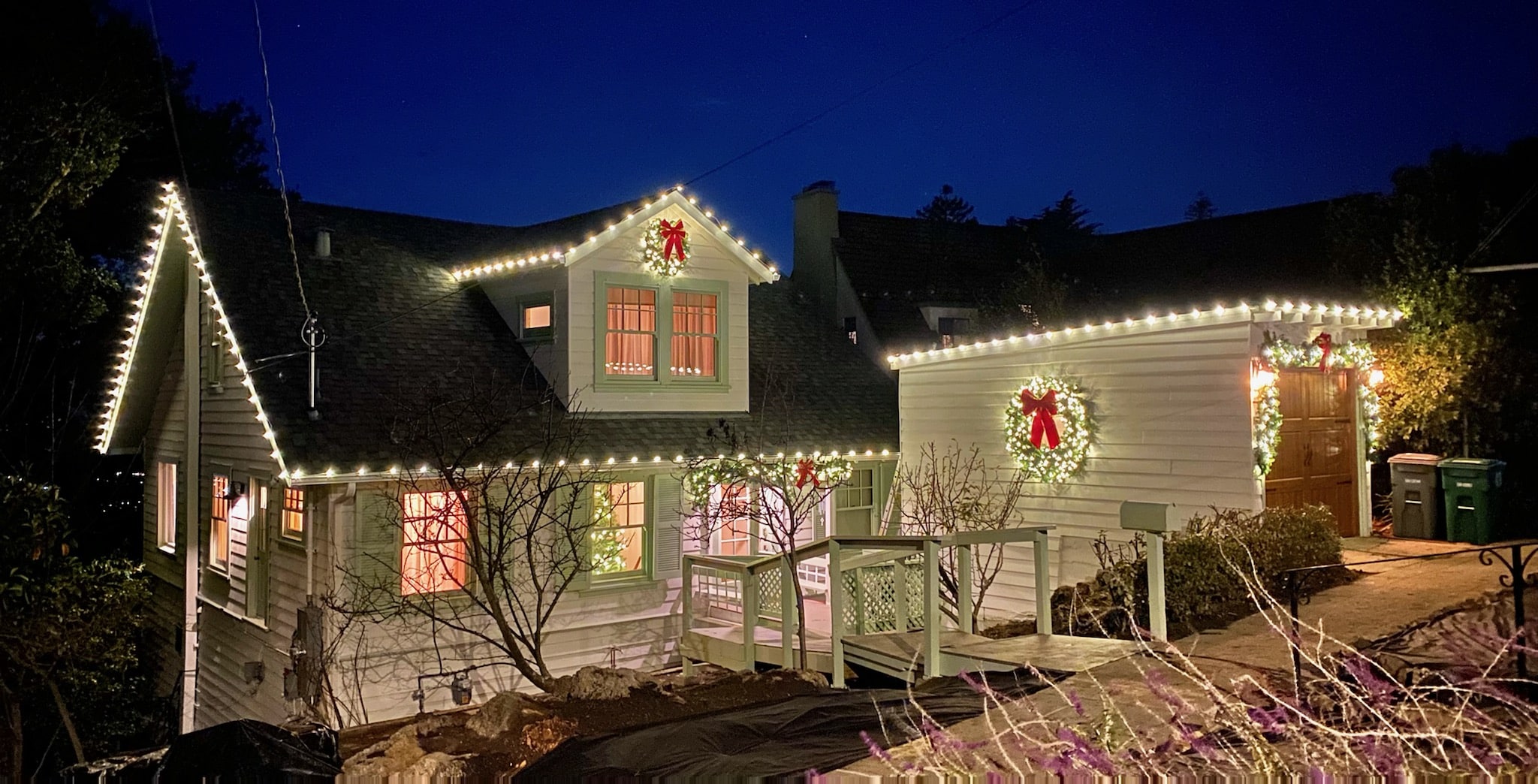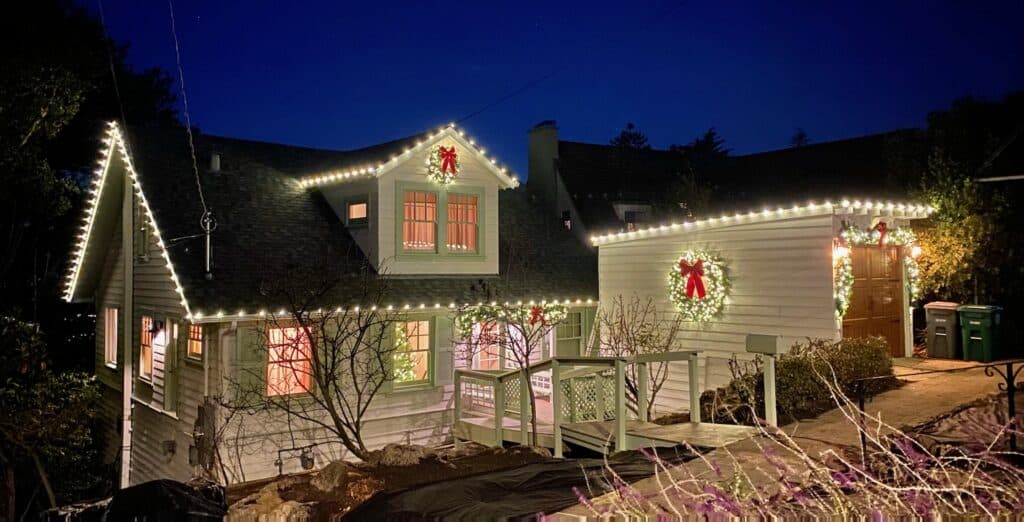 If you're unsure about climbing a ladder this year, or not exactly looking forward to untangling last years lights, but can't imagine the holidays without ...
Pacific Heights is one of the premier neighborhoods in San Francisco, where the residents go all-out with their holiday lighting and décor.
One unique aspect of decorating homes with Christmas or holiday lights in Hillsborough, is the use of high-end lighting products, such as specialty LED ...