Pacific Heights is a premier neighborhood in San Francisco and the residents go all-out with their holiday lighting and décor.
One of the notable features of holiday lights and decorations in Pacific Heights is the high-end and elegant displays that are often showcased along the picturesque streets of the neighborhood. Many homeowners in Pacific Heights use professional lighting services to create displays that are both eye-catching and sophisticated. It's common to see outdoor Christmas lights and wreaths adorning the large Victorian homes and mansions.
Another unique feature of holiday lights and decorations in Pacific Heights is the inclusion of greenery and natural elements in the displays. For example, it's common to see topiaries, wreaths, and garlands of fresh pine intertwined with LED lights, enhancing the festive atmosphere while showcasing the natural beauty of the surrounding landscape.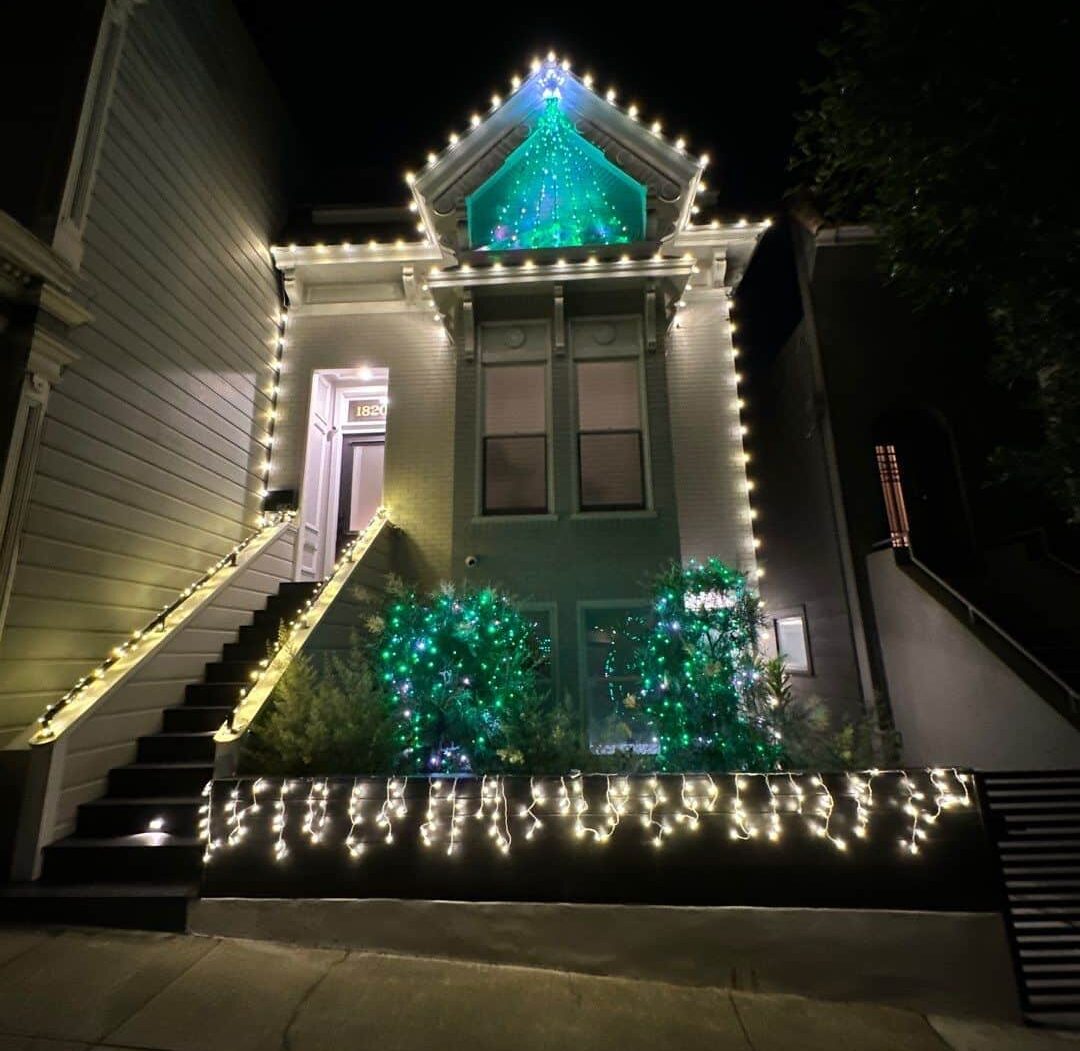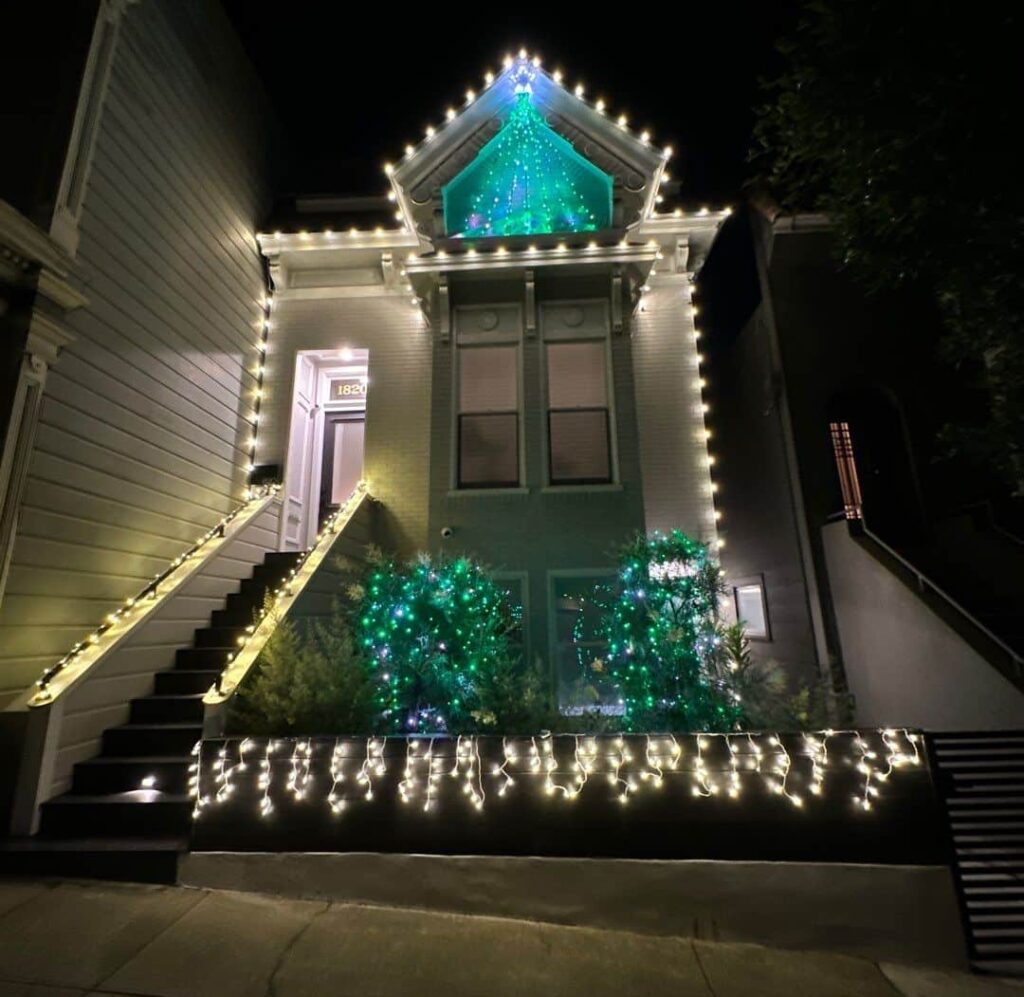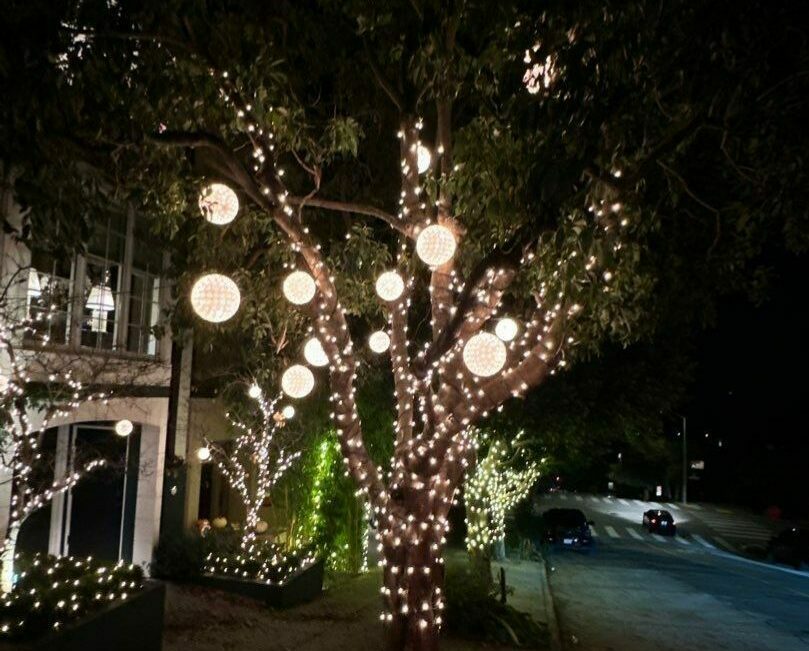 Professional holiday lighting installers, like Jolly Lights, will help design custom displays tailored to the property's unique characteristics. In Pac Heights, these displays are generally in shades of white or warm white, with a focus on landscape lighting and tree wraps. When using the appropriate professional grade products, with a classy design, often times less is more.
Lastly, some homes in Pacific Heights take a minimalist approach to holiday decorating, focusing on simplicity and understated elegance. For example, you may see an oversized, illuminated angel or a large star hung in a window, which creates a subtle yet beautiful display that complements the neighborhood's grand architectural style.
Overall, holiday lights and decorations in Pacific Heights embody the neighborhood's luxurious and sophisticated atmosphere and celebrate the elegance of San Francisco's Victorian architecture. If you are interested in adding something special to your holiday decorating this year, reach out to us early, as our schedule always fills up fast! And, if you're looking for inspiration, checkout the links below to see some incredible products that we can install on your home this season.
S4 Lights – www.s4lights.com
American Christmas – www.americanchristmas.com
Dekra Light – www.dekra-lite.com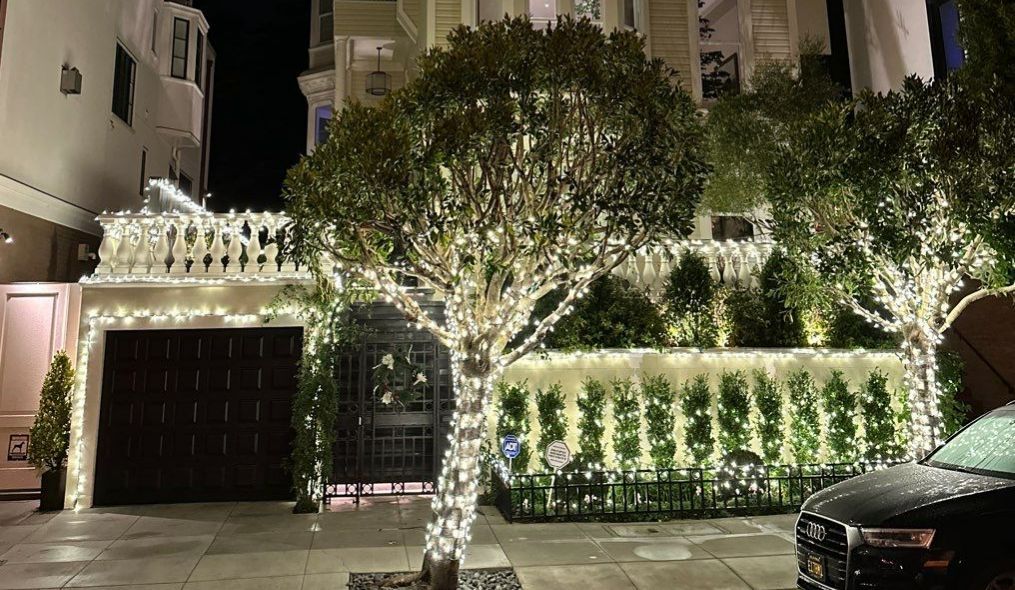 If you're unsure about climbing a ladder this year, or not exactly looking forward to untangling last years lights, but can't imagine the holidays without ...
Pacific Heights is one of the premier neighborhoods in San Francisco, where the residents go all-out with their holiday lighting and décor.
One unique aspect of decorating homes with Christmas or holiday lights in Hillsborough, is the use of high-end lighting products, such as specialty LED ...